Earthlings The Game: Programación | Ilustración de todos los elementos y animaciones en Pixel art
Proyecto propio realizado conjuntamente con Jordi Lafitte. Desarrollo de todo el proceso del videojuego Earthlings The Game. Programación del videojuego e ilustración de todos los elementos con sus respectivas animaciones.
Web Earthlings: www.earthlingsthegame.com
Link a campaña kickstarter: Campaña Kickstarter

En Earthlings cuidamos los detalles. Hemos añadido en todos los personajes del juego unas animaciones particulares según la raza y características individuales. La animación de los sprites está ampliada hasta 8 direcciones, algo poco habitual en juegos pixel art. Podéis apreciar algunas acciones en distintas direcciones.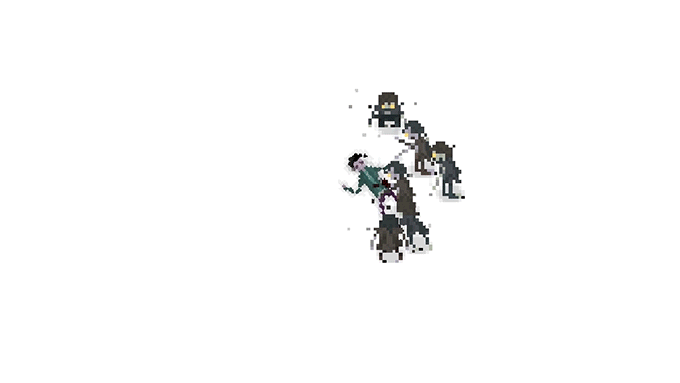 Cuidado con los infectados! Que clase de desarrolladores seríamos si no incluyéramos infectados, pero cuidado, son muy pesados. Además los programadores los han diseñado para que siempre seais su primera opción en el menú.
No todo es acción trepidante lo que os encontrareis. Hay que saber cuándo no hacer mucho ruido. El sigilo es una opción. Para eso hemos puesto a vuestra disposición bolsas para empaquetar todo ser que os moleste en vuestro camino y poder ocultarlo de los ojos ajenos. Algunos personajes no nos detectarán si los atacamos por la espalda y no hacemos mucho ruido la acercarnos.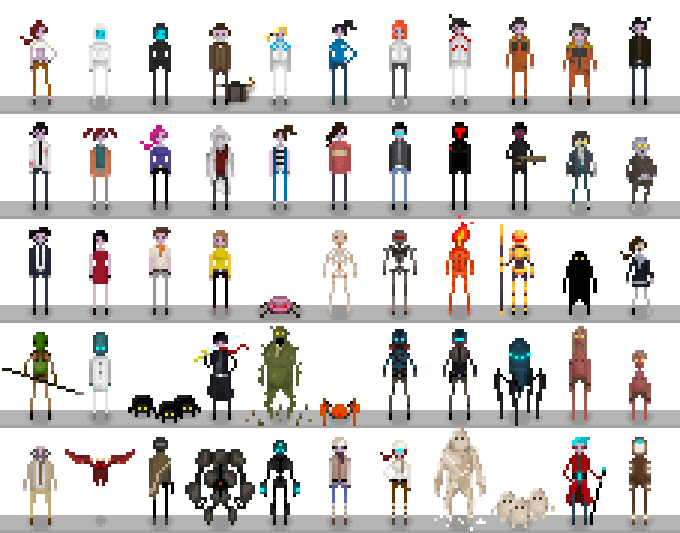 Esta es una gran aventura! Nos encontraremos con muchos personajes diferentes. Algunos buenos y otros no tanto. Tenemos infectados, androides, monstruos, bichos, alienígenas y personajes de lo más variopintos que encontrarás a lo largo y ancho de esta aventura épica!